NEW  SINGLE!
'Bob Marley' been on AMRAP (Australian Music Radio Airplay Chart) for 2 weeks at No 4
Available to download now!
ONE PLANET : Anything goes REGGAE
LOOSEN UP, FEEL GOOD AND RELIVE WORLD CLASS UPBEAT REGGAE SONGS AND PARTY MUSIC, FROM THE MUST SEE ONE PLANET REGGAE BAND.
GIG GUIDE 2023
Friday 13 January 9pm Norwood Hotel
Friday 27 January 8pm Cove Tavern
Friday 24 February 9.30pm EMU Hotel
Saturday 4 March 7.00pm Albion Hotel
Friday 24 March 8.30pm Salisbury Hotel
Sunday 7 May 2pm Kadina Community Show
Friday 12 May 9pm Kingsford Hotel, Gawler
Saturday 10 June (Private Gig)
Wednesday 21 June Thebarton Senior College 
Friday 23 June 9pm Kingsford Hotel, Gawler
Friday 8 August 9pm Kingsford Hotel, Gawler
UB4T (Tribute to UB40)
 Sunday 1 October 9pm Para Hills Community Club
Sunday 15 October 4pm Para Hills Community Club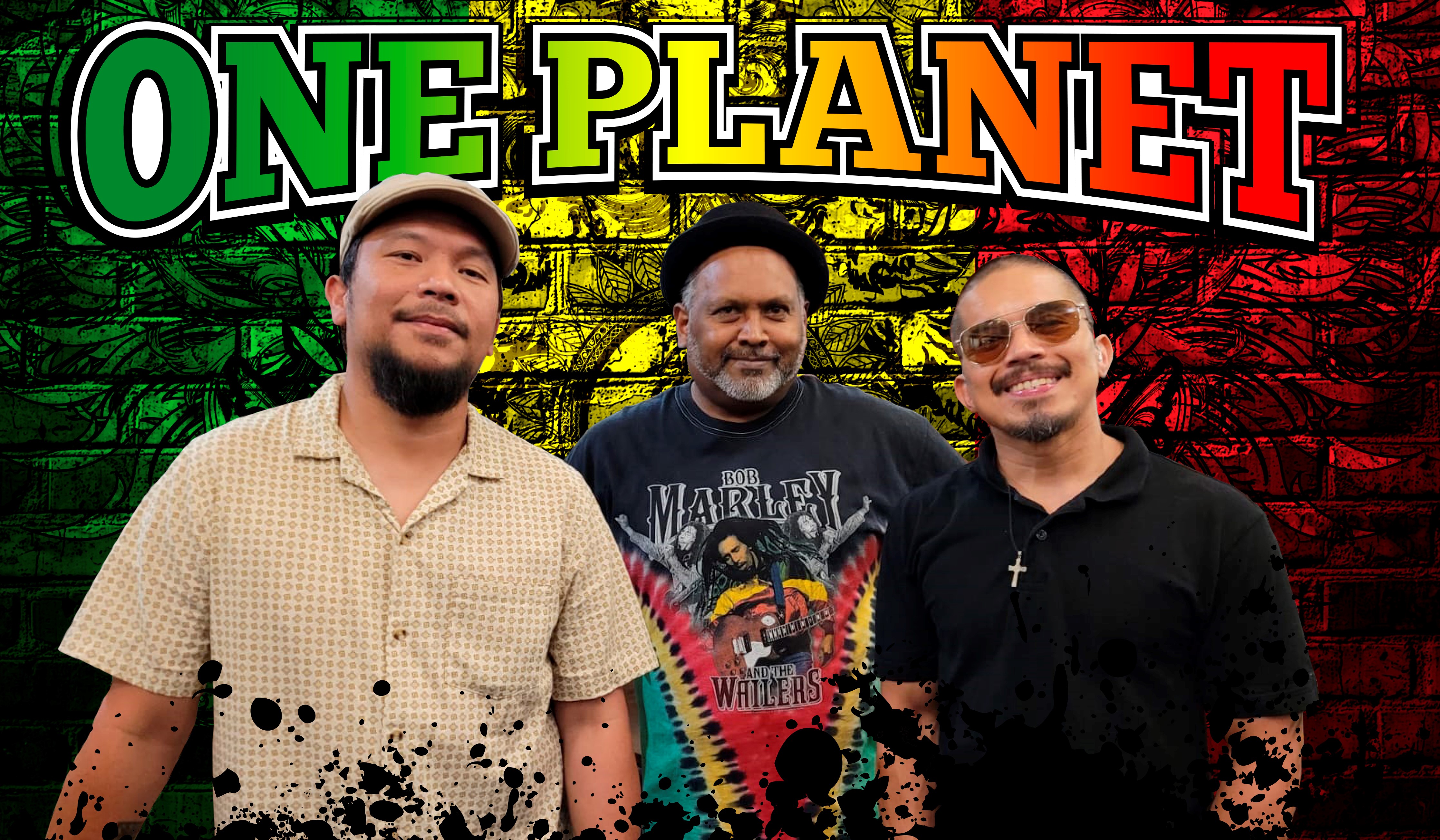 ONE PLANET is a Reggae trio that has in excess of 25 years' experience in the music industry, featuring RAViE on vocals/timbales, Tonton on guitar/vocals and Richard on Drums.  
The trio is a multi-cultural blend which brings an influence that has all the uniqueness that is the ONE PLANET signature. ONE PLANET performs upbeat/ high energy party popular songs in Reggae style that keep everyone on the dance floor.
ONE PLANET enjoyed huge success performing in hotels and clubs around South Australia as well as supporting Reggae legends, Jimmy Cliff (2015), Maxi Priest (2016), and the Original Wailers (2017 and 2019). In 2017 ONE PLANET performed on a cruise ship alongside international artists such as KC and the Sunshine Band, Boney M, Cutting Crew and Go West and other Australian acts. Following this success ONE PLANET released two albums, Reggae with Friends (2015) and Next Step (2020). 
After a 3 year break, ONE PLANET are back and available for bookings.